Thursday before the clock hits 10.00 I am staring at four glasses of whisky and we are not talking a weedram here – nope, this my dear friends is proper drams! I have tree glasses of Glenmorangie and one Ardbeg. I am sitting at a conference room at the luxury hotel Skt. Petri in the center of Copenhagen. Across me is Karen Fullerton sitting – a lovely lady who has a very impressive resume at hand – but that not why I am here, I am here to talk about whisky!
Before the interview, I prepared 10 questions for Karen Fullerton who was the first female Scottish Brand Ambassador in USA and this year one of the greatest achievements – Keeper of the Quaich. This society recognizes outstanding achievement in those who work, write or evangelise about Scotch whisky by honoring them with the title Keeper of the Quaich. I was very excited and had been looking forward for this for a long time – here is the interview that taught me a lot about whisky, Glenmorangie, Ardbeg production, NAS and least but certainly not least about Karen Fullerton:
Mads: So Karen – 18 years in the whisky industry, first female Scottish brand ambassador in USA and this year probably one of the greatest achievements – Keeper of the Quaich 2019. The obvious first question for me is – why this line of business?
Karen: Well – I wanted to be a sports teacher actually – but my first job was in the wine industry where I learned about scents and taste. But whisky? Probably 2-3 reasons: I was born I Scotland but my family moved to England when I was 4 years old, but I wanted to get back to Scotland. My dad often enjoyed drank a whisky after work or an occasions which awoke my interest. I was 28 years when I started at Glenmorangie in sales. I was probably really irritating and asked so many questions about the whisky that they finally decided that I was the right person as a Brand Ambassador, which was a turning point of my career! It also opened new doors for me.
Mads: What is most fascinating when working with spirits?
Karen: Well everything about Scotch whisky is natural – only three ingredients and you get an amazing product.
Mads: Let's talk Glenmorangie – 12th biggest distillery in Scotland (capacity) – tell me how you separate from the other distillers. Say I when into at liquor store and could choose between 10 Single Malts and Glenmorangie was one of the – why should I as the consumer got with Glenmorangie?
Karen: Well Glenmorangie is soft and silky smooth but also complex, some very skilled tasters can actually cover 21 aromas in some of our whiskies. So its approachable, it's floral, fruity, not heavy and also refreshing. If you instead look at the brother "Ardbeg" you get something completely different – this is "beauty and the beast".
This is "beauty and the beast".

(about Glenmorangie and Ardbeg – Karen Fullerton, Brand Ambassador)
Mads: (Laughing) – I will remember that – great metaphor.
Mads: NAS – I see a clear ten dense in the marked of releasing NAS. Macallan just released their "Estate" and their "Edition. 5" – Highland Park just released "Valfather" and has released a lot this year all ready. Glenmorangie has also release their fair share with great success (including Quinta). What is your honest opinion about NAS?
Karen: Well it opens up some opportunities where you can blend old, new and different casks, so it is actually more about making interesting flavors and blends. For me NAS is about enrichment, the body and the journey for the whisky.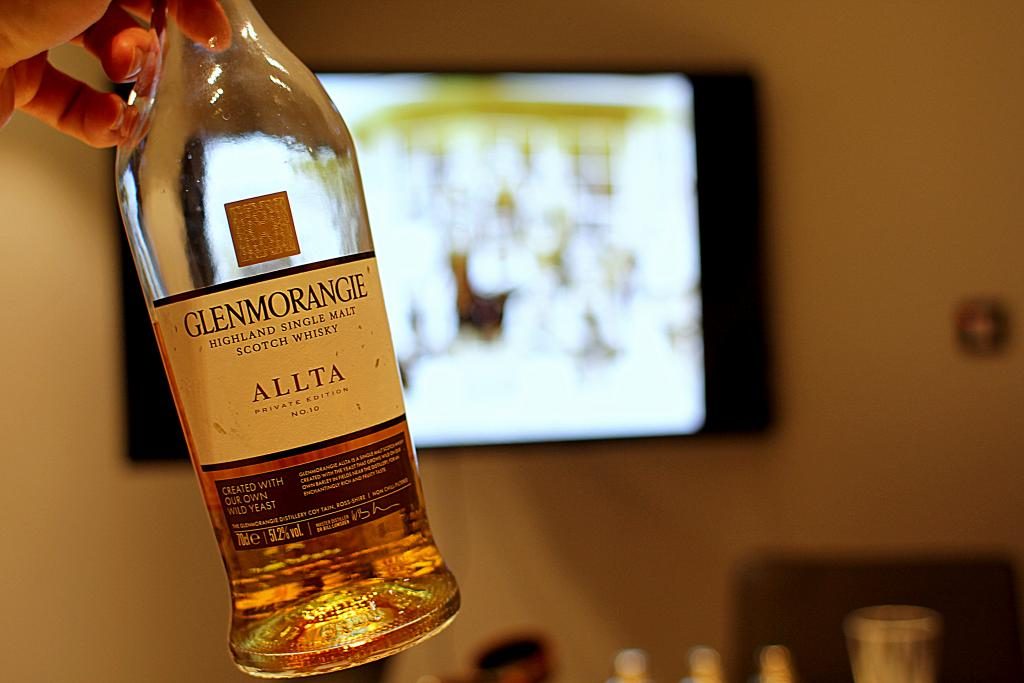 Mads: How can we convince the consumer to look beyond the age statement?
Karen: Age does not guarantee quality – you know some people never group up.
Age does not guarantee quality – you know some people never group up.

Karen Fullerton, Brand Ambassador
Mads: Ohh yes – I know all about that – I think that is a very good statement – I probably was a little "colored" by the age statement, which I think a lot still are.
Mads: What are the chances that Glenmorangie will go the complete other direction and start releasing "Young Whisky" 3-4 years old? In Denmark, this is often the age of whiskies because we are a young "whisky country".
Karen: That could happen – It certainly happened for Ardbeg who has released the 6 years old and the 8 years old which both where received with great applause and success, so why not? Again, age does not guarantee quality
Mads: What do you think of whisky outside Scotland – which is you favorite here?
Karen: Japanese Whisky – Karuizaa – very expensive but fantastic whisky.
(I later googled it – it is easily around 1000 £ pr. bottle).
Mads: Let's say I am completely new and the wonderful world of whisky – which 3 advises would you give me if I want to start enjoying whisky – and you can say "Start with Glenmorangie :-)"
Karen: Start with an original, open your mind, explorer because It's a journey and a world with culture, history, taste and it all connects.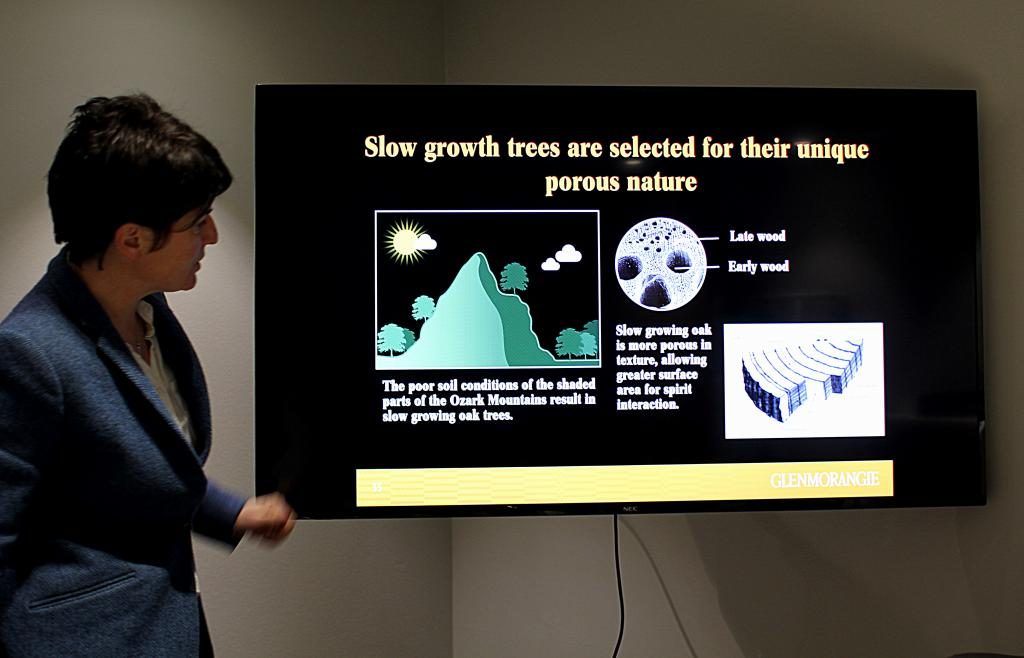 Mads: Your greatest whisky experience within Glenmorangie? And beyond Glenmorangie if any?
Karen: A trip to South Africa in 2012 where I tasted a 1963 Glenmorangie. It was in In Cape Town at the "One & Only Hotel" it was pure distilling history in a bottle.
Mads: What is the next major release from Glenmorangie – can I have a teaser before we stop the interview?
Karen: Yes – we launch a new 12 years called "Accord" on ex bourbon and sherry cask and "Tribute" which is a peated whisky. Until 1970 Glenmorangie was actually peated and therefore we are releasing a special edition where it unlike the rest of the Glenmorangie range is peated.
Mads: Sounds like an amazing tribute!
After the interview we talked more and I say thank you for the oppertunity. I defiantly learned more about whisky in that hour than I have during the last 3 months. It is always exciting to meet passionate people like Karen Fullerton. This will not be the last time I will encounter Glenmorangie. Next time I will focus more and Ardbeg. Hope you enjoyed the interview.
Cheers!